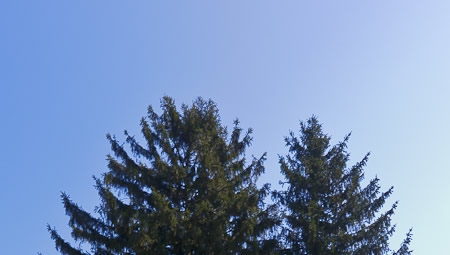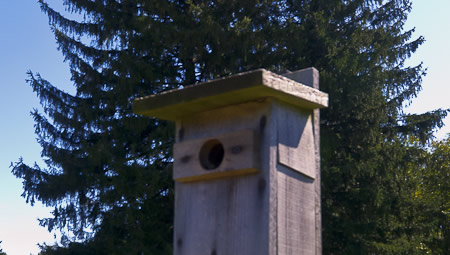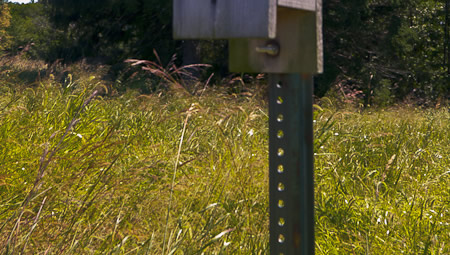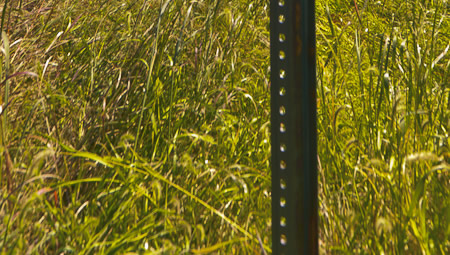 © All Images: Native Bergen
Build A Better Birdhouse: Part 1
Just a little while back I got a chance to do some volunteer work in the prairie meadow within the Hilltop Reservation. I have a keen interest in this spot due to my own selfish desire to see what a native landscape with all the trappings might look like. But there were these bird houses, dotting the perimeter of the meadow. Something about them looked so
pedestrian
and
token
for lack of better word. The sight of them, in my opinion, completely invalidated the very real effort to encourage the masses to take the hilltop reservation seriously.
Disclosures and apologies: First, those bird houses are completely functional. The native birds love them/fight over them as prized real estate for nesting. Second, these bird houses were made by the boy scouts, have reinforced entrances and are perch-less in an effort to deter predators —theyíre not as makeshift as they might appear. Last and probably what youíre all saying, they're just bird houses, right? There are way more important things to rail against. Oh well, haters gonnaí hate… This is NativeBergen; I'm kind of fixated on stuff like this.
Since one of lifeís greatest gifts is exploration, bear with me as I explore these ideas: Eco design, green design, animal-friendly design, environmental design, sustainable design and similar ilk must graduate and become awesome design period. Eco does not cancel out self-righteous/awful design*. Considering their impact, both negative and positive, maybe the most important animal to consider in designing solutions for wild nature is the human animal. I'm going to attempt to design and build a birdhouse that meets the needs of its bird inhabitants but also creates an emotional response from humans that would make them view 'eco' as legitimate and vital.
*I don't consider the birdhouses planted within the Hilltop Preserve to be self righteous or awful. And I applaud the efforts of the people who placed them. At the same time I can't deny the negative feelings I experienced when I saw them nor can I ignore the opportunity to improve on a good thing. For instance, the green U-channel post are probably very sturdy and rigid but I'm wondering if the vertical strip of bolt slots would make an excellent hand and foot hold for a rat, raccoon or other avian predator. Maybe a sheer metal post might work better.
This is a great opportunity. A birdhouse is a simple one room dwelling. Save for some very specific avian protocols, this design solution can accommodate many concerns while still meeting the needs of its primary occupants. I think a birdhouse can also serve as an easier testing ground for my lofty (and maybe ridiculous) theories on green design. In the next post Iíll try to highlight and crystallize all of the concerns and mandates for this better birdhouse design.
Build A Better Birdhouse Part 2
Build A Better Birdhouse Part 3
December 19, 2011|Posted in IDEAS, PROJECTS, THINGS|Tags: Birdhouse, design| 2 Comments|